Franchise Hockey Manager 6 delivers dozens of all-new features and improvements. Key rivalries influence success, new team reports power deep analysis, fan happiness impacts your club, accurate 2019-20 Opening Night rosters, play online leagues with your friends, and more. The release date is October 11, 2019.
[Contents of this story are pieces from the OOTP Developments Announcement]
Here's what you'll get in FHM 6: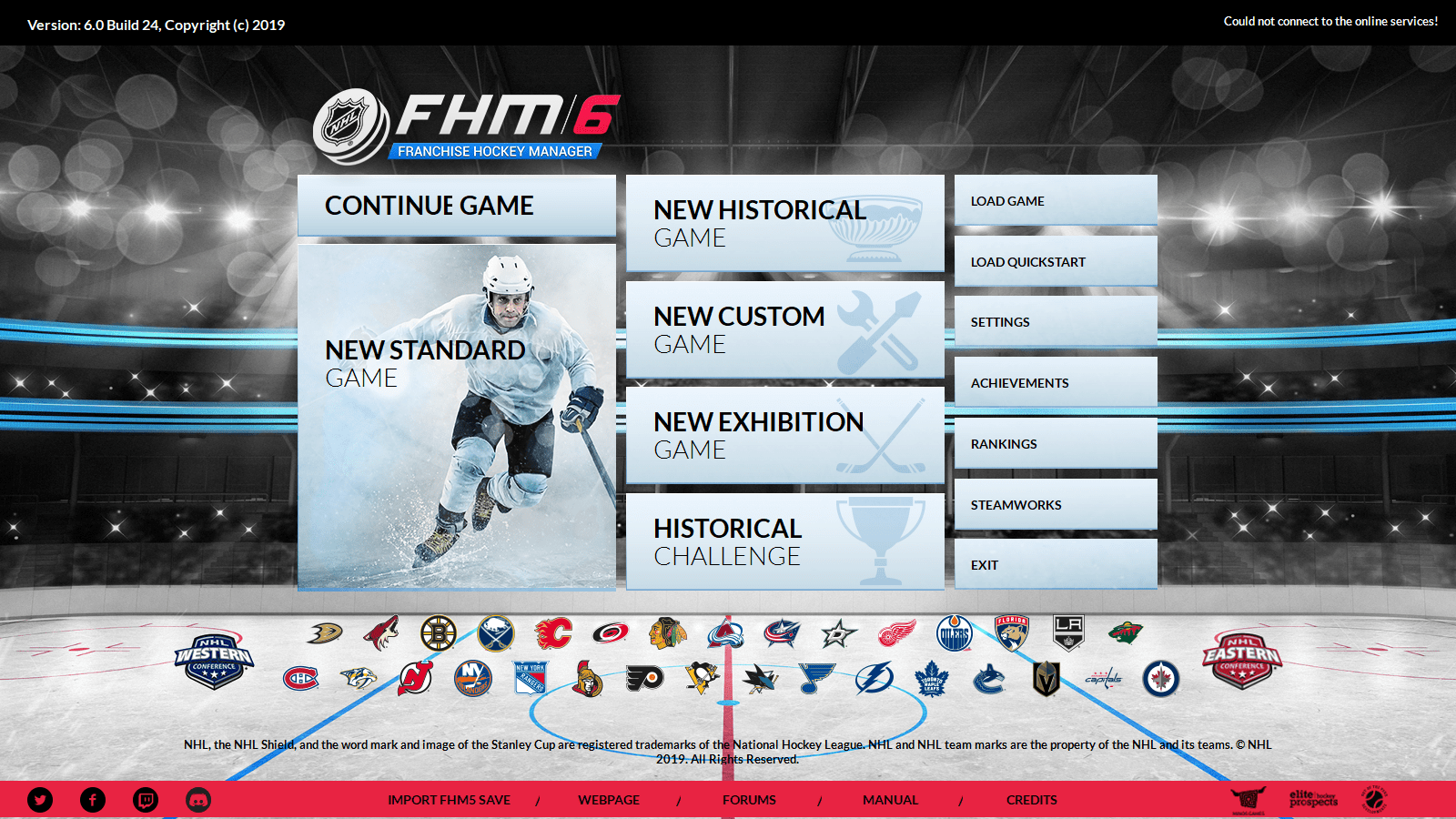 New Rivalry System!
Rival matches have extra significance for success – and change over time in response to in-game results.
Fans Matter!
Supporter happiness is tracked, changing in response to in-game events and actions, affecting attendance, job security, owner satisfaction, and more!
Alter History!
Change the structure and evolution of historical leagues and teams.
Improved player modeling!
Suspensions for on- or off-ice incidents, stat-adjusted talent ratings, and personality ratings that evolve in response to game event.
Real historical staff!
Play with and against legendary coaches, general managers, and owners, or step into their shoes with the new "Play as" mode that lets you take the identity (and abilities!) of a real GM.
New exhibition mode!
Pit any team from any era against anyone else in a head-to-head exhibition match. The possibilities are endless. Can you determine the best hockey club ever?
Up-to-Date 2019-20 NHL® Rosters
Every NHL® team features accurate rosters full of freshly rated players, along with the real clubs, awards, and trophies associated with the greatest hockey league in the world. Plus! Up-to-date rosters for the dozens of global leagues, competitions, and tournaments jammed into FHM 6.
New team reports!
Tons of new information at your fingertips, including prospect and positional rankings, team power rankings, the best and worst single-game performances, global team ranking system, and more.
25 new historical challenges!
A wide variety of scenarios await to test your skill, ranging across every skill level.
And Much More!
FHM 6 is the biggest and deepest version in series history, with much more packed in than we can possibly list here. We can't wait for you to get your hands on it!