Content Facilitator & Founder
It has been my mission statement to find those with the same passion for this genre. To share their incredible intelligent accomplishments. To those making these algorithms for the pleasure of our amusement. I want to help every indie development. Let's bring the immersion and realism of these games to the next level.
Cards1125 is a lifelong fan of his alma mater, the University of Louisville. He has played a wide variety of sports simulations over the years including basketball, football, baseball, hockey, auto racing, horse racing, and wrestling. A proud husband and father of three wonderful boys.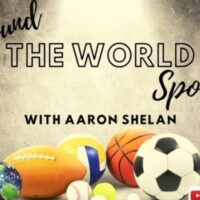 Aaron Shelan and Around the World Sports, interviews people from all over the world of sports. Players, coaches, sportswriters, and play by play announcers. If you've got any suggestions, Aaron would love to hear them. Thanks for listening!