College Football is quite possibly the most exciting season of any sport. One loss could be all it takes to rob a team from a chance to win their conference or make the playoffs. It truly is a sport where every game matters and it's a shame the season only lasts a few months.
[This press release is written and courtesy of Wolverine Studios]
But that doesn't have to be true! You can experience the excitement of college football ALL YEAR ROUND with Draft Day Sports: College Football 2020 for Windows PC.
Take control as head coach of your favorite school. Recruit, gameplan and find a way to beat your hated rival. Take your team to the playoffs and bring home the big trophy.
Speaking of the playoffs are you in the camp that would love to see an 8 team playoff? Well that happens to be one of the new features in DDS:CF 2020! And customizing the playoffs is just one of the many things you can change to suit your game world. Edit players, coaches, schools, jerseys..just about anything you could want to edit is available to do so.
Don't forget the new play designer and custom playbook options. Import and export playbooks to share with friends or if you don't have the time or expertise to design your own plays use the new playbook generator and have a custom playbook designed for you.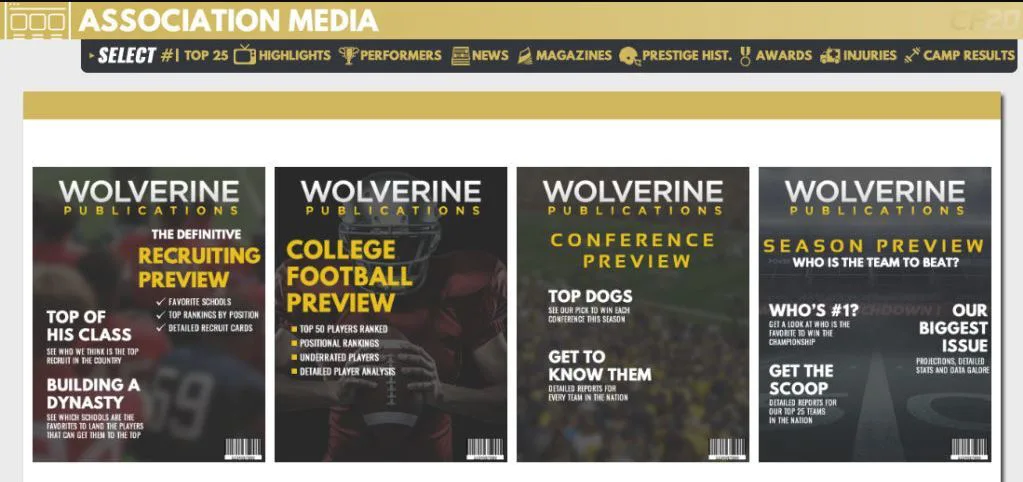 After you have built a winning playbook check out the new media improvements in the game. The new in-game magazines provide a whole new level of detail and the in-game news feature keeps your finger on the pulse of the entire association. Our recruiting improvements makes an already good system great with the addition of "talking points" which allows you additional opportunities to attract players to your program.
We could go on about the improvements in this year's version but why don't you find out for yourself?
College football season isn't over – it's just the beginning with Draft Day Sports: College Football 2020.
SYSTEM REQUIREMENTS
Windows PC Only
1280 x 768 minimum display resolution required
128MB RAM minimum
250MB Hard Drive space minimum