Draft Day Sports College Basketball 2021 First Access has arrived. The team went over a list of more than 250+ community suggestions for the game and included a good number of those.
Are you itching for the excitement of March (especially since the NCAA Tournament was cancelled last year)? This is what you need – Draft Day Sports: College Basketball 2021.
[This press release is made courtesy of Wolverine Studios]
Recruiting…
Wording is courtesy of Wolverine Studios – Recruiting has received some of the most important upgrades this time around starting with the totally redesigned recruit card above. You now can perform your recruiting actions right from this card itself as well as getting new information about the recruit's level of interest right on the card as well as a better way to see the ratings you have already scouted on the player. You can also communicate via text message with recruits right from this screen too!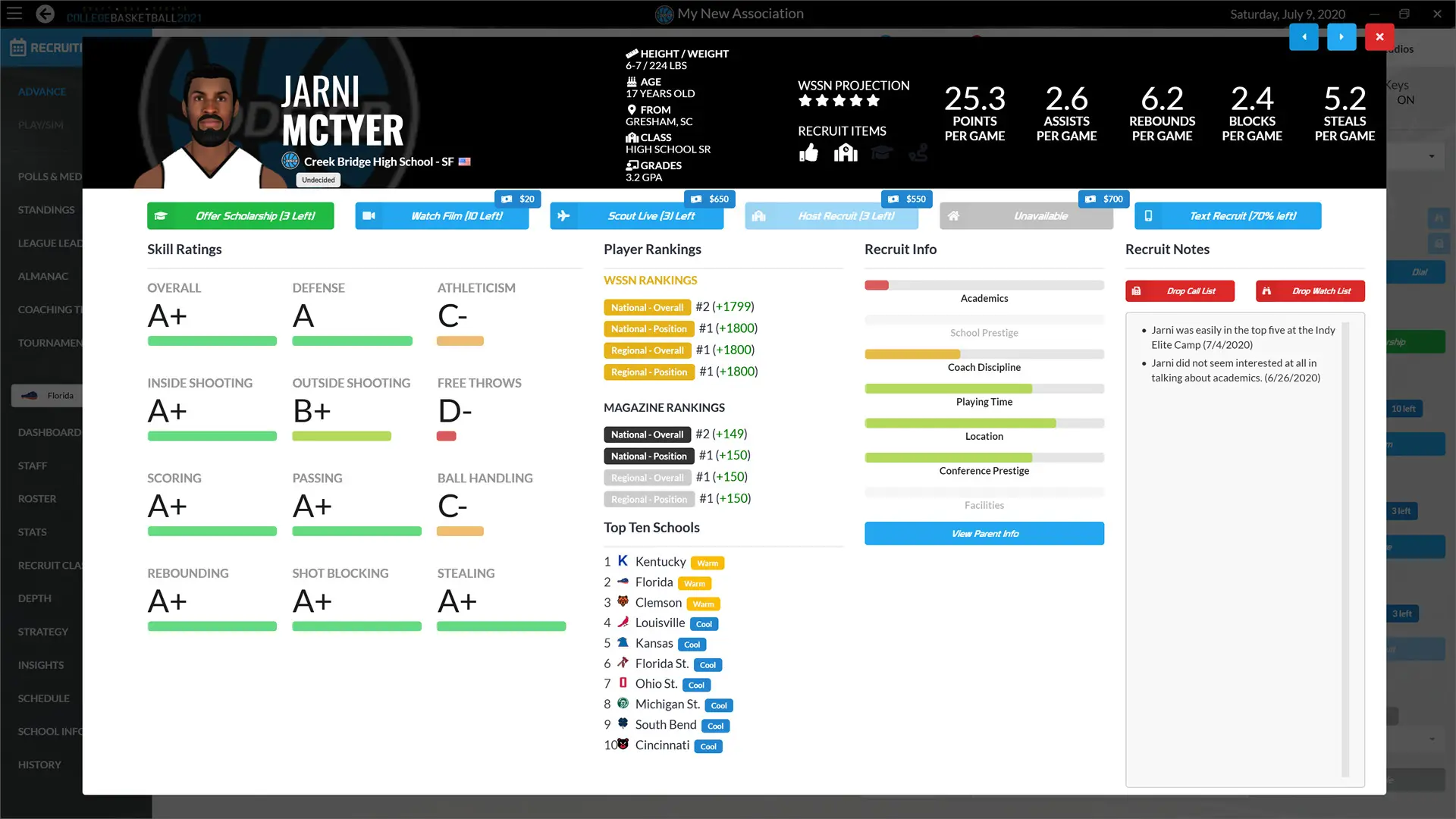 Quadrants…
One of the biggest new additions to the game is the use of NET and the NET quadrants to determine which teams will make the championship tournament with at-large bids. This replaces the outdated RPI system and allows you direct insight into seeing which of your wins (and losses) are playing key roles in determining your tournament fate.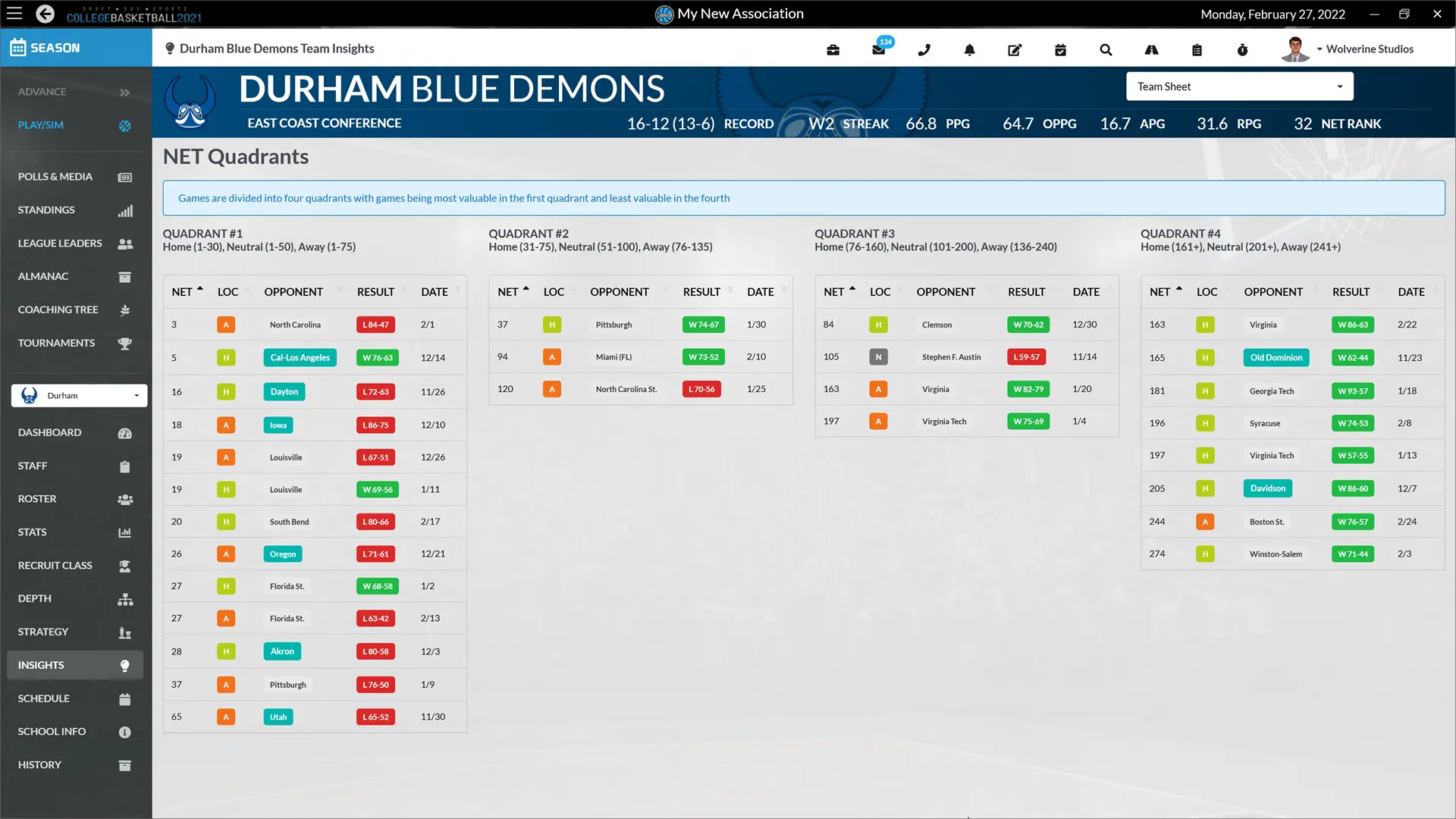 The additions don't stop there though – we've got upgrades in every facet of the game such as the changed 2D screen to improve game play, the redesigned strategy screen which will let you see all of your player proficiencies at once so you know which sets to focus on, new recruiting filters to help narrow your lists even more.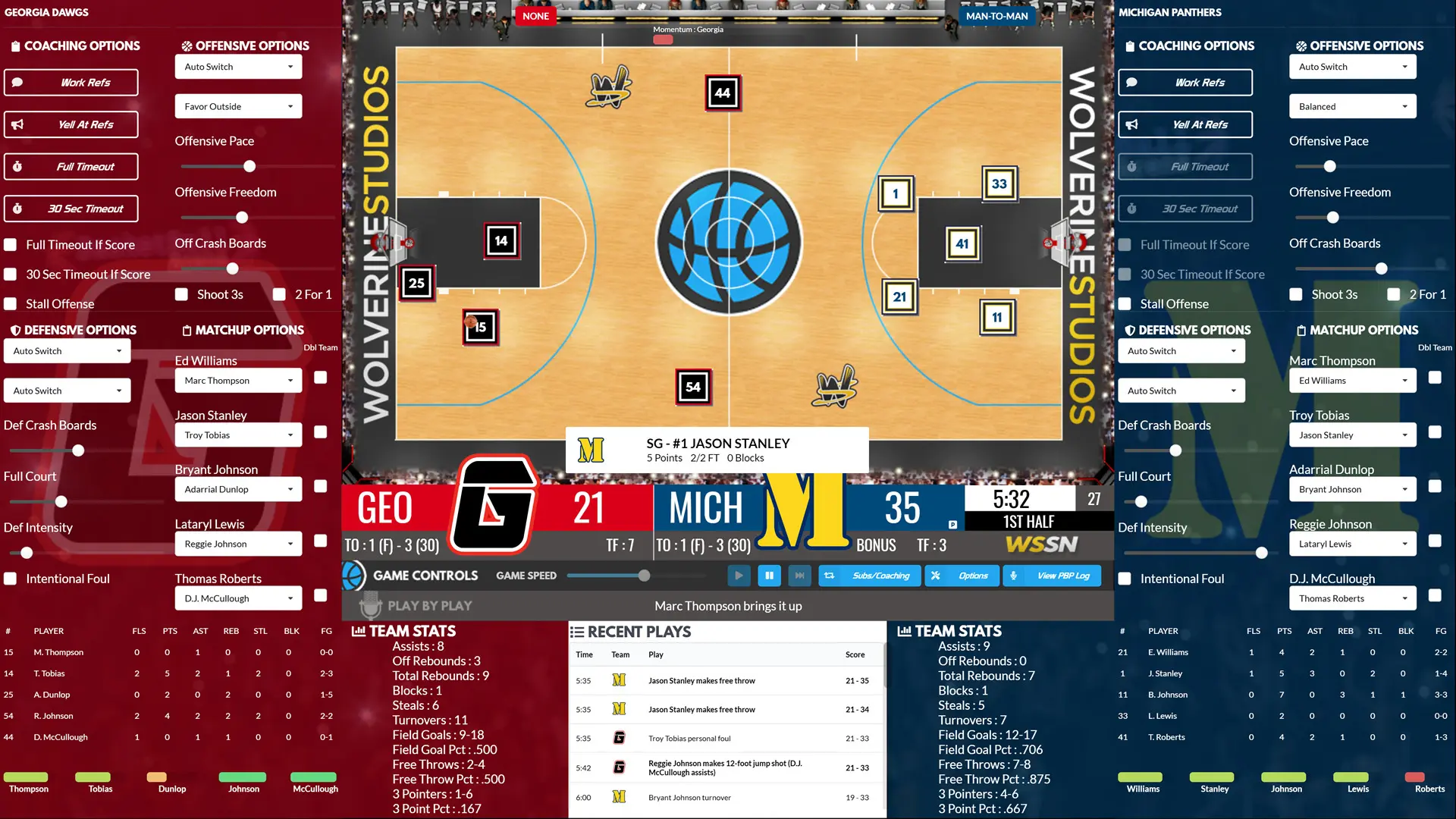 Updated sub matrix features, sim engine improvements to make players stand out more at smaller schools, additional options to skip portions of the summer periods and so much more including the redesigned dashboard screen above which lets you get more information on your players and get to recognize them better which is important in a college game with so much player turnover.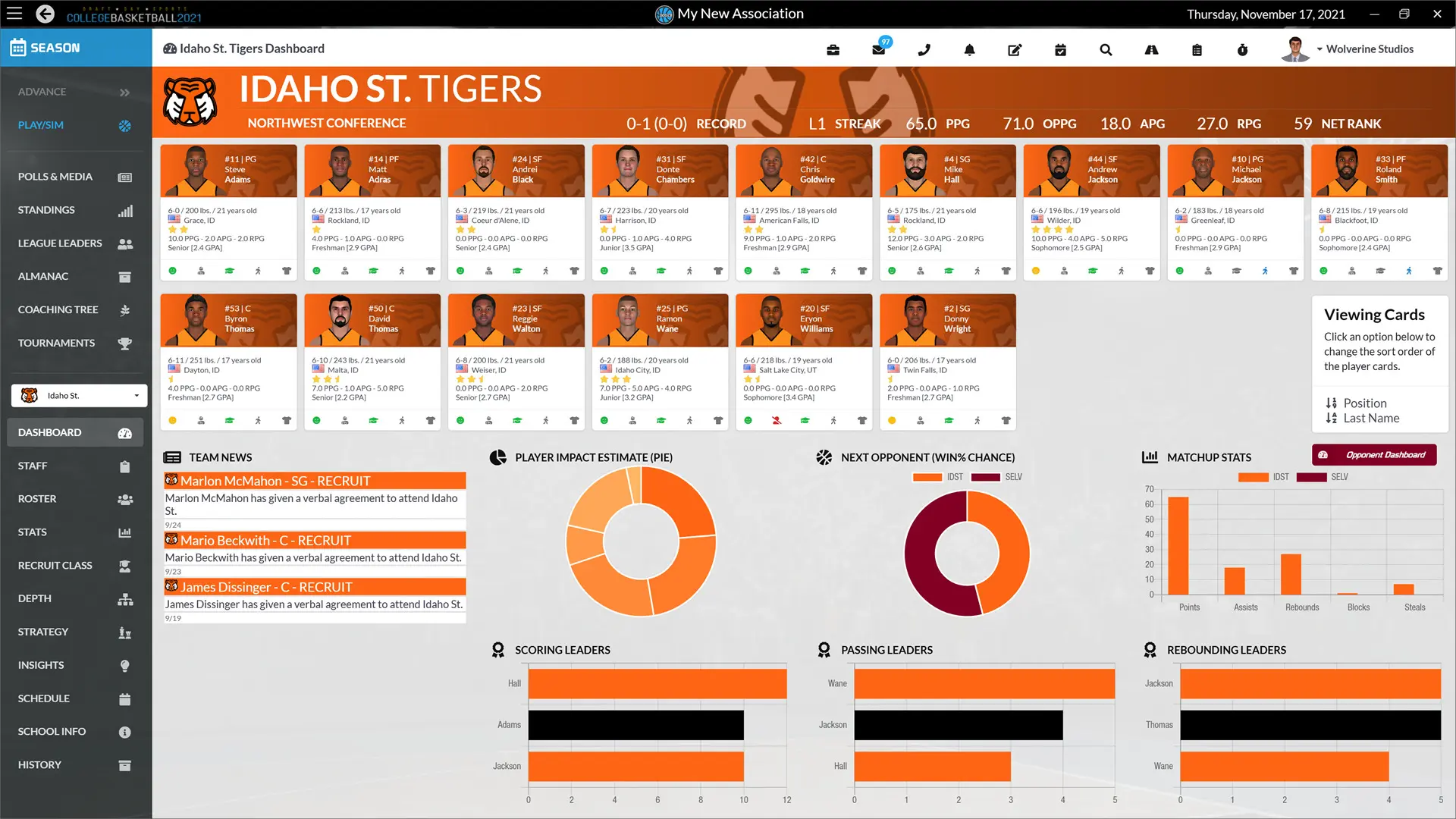 WHAT'S NEW IN 21?
Brand new realistic enhancements like the NET Quadrant system to determine who makes the post-season tournaments makes the game feel even more true to life.
Recruiting upgrades allow you to recruit directly from the revamped player card, see more information on the interest level of your school and new recruiting filters make it even easier to target in on your favorite recruits.
A host of new page additions such as the redesigned dashboard screen, new schedule screens, improved ways of selecting simulation times, game by game updates while simulating and changes to the strategy screen to display team proficiencies make the game even easier to navigate and use.
Customize it all! Do the editing yourself with our new database editor to change team and conference names, change logos, courts and much more or check out the community created mods to really enhance your gaming experience.
The game engine has received multiple improvements as well. New changes have been made to the 2D screen for a better experience there including extra popups when players have great games and changes to the simulation engine itself allow for better players at smaller schools to be more impactful on the stat lines and play an outsized role for their team in some cases just as they do in real life.
Link your league with Draft Day Sports: Pro Basketball 2021 for a totally immersive game universe. Automatically transfer your draft eligible players to DDS:PB21 and you can track standings, stats and rosters from your college world right inside of DDS:PB21 now!
Grab a copy of DDSCB21 with (-10%) First Access code CB21FIRST right here https://gmgames.org/draft-day-sports-college-basketball-2021/download/
Discuss this story with the GM Games community on reddit…