Wolverine Studios is proud to announce that Draft Day Sports: College Basketball 2021 is now available worldwide.
Are you ready to live the excitement of March?
[This press release is made courtesy of Wolverine Studios]
The nervous feeling you get as you watch the selection show unveil team by team waiting to see if you did enough to make it to the big tournament this year. Will you be on the road to tournament glory…or on the road back home to try again next year? It's up to you, coach!
New additions make it as real as the real thing…
One of the biggest new additions to this year's game is the addition of the NET Quadrant system. This replaces the old outdated RPI method for choosing at-large tournament teams and also gives you a way to visually see just how good your wins were (or how bad your losses hurt).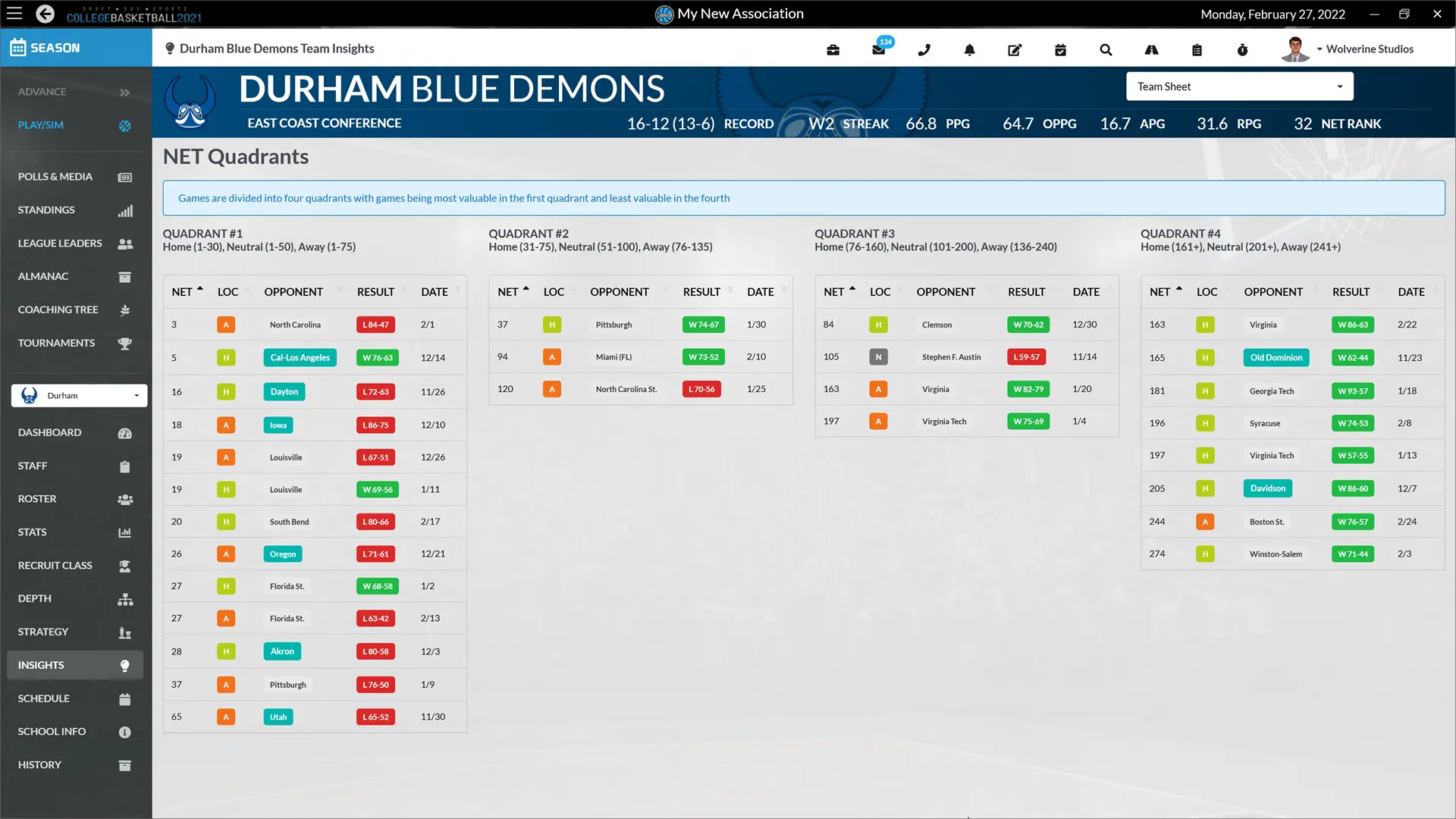 Recruiting improvements…
With recruiting being so deep that it is almost like a game within the game of course we had to make some cool new improvements there as well. We've redesigned the recruit card to show you the information in a more attractive and useful display and have given you the ability to perform recruiting actions from that screen as well. Check out the all new "text recruit" feature there as well and have your coach communicate with recruits via the in game text message feature.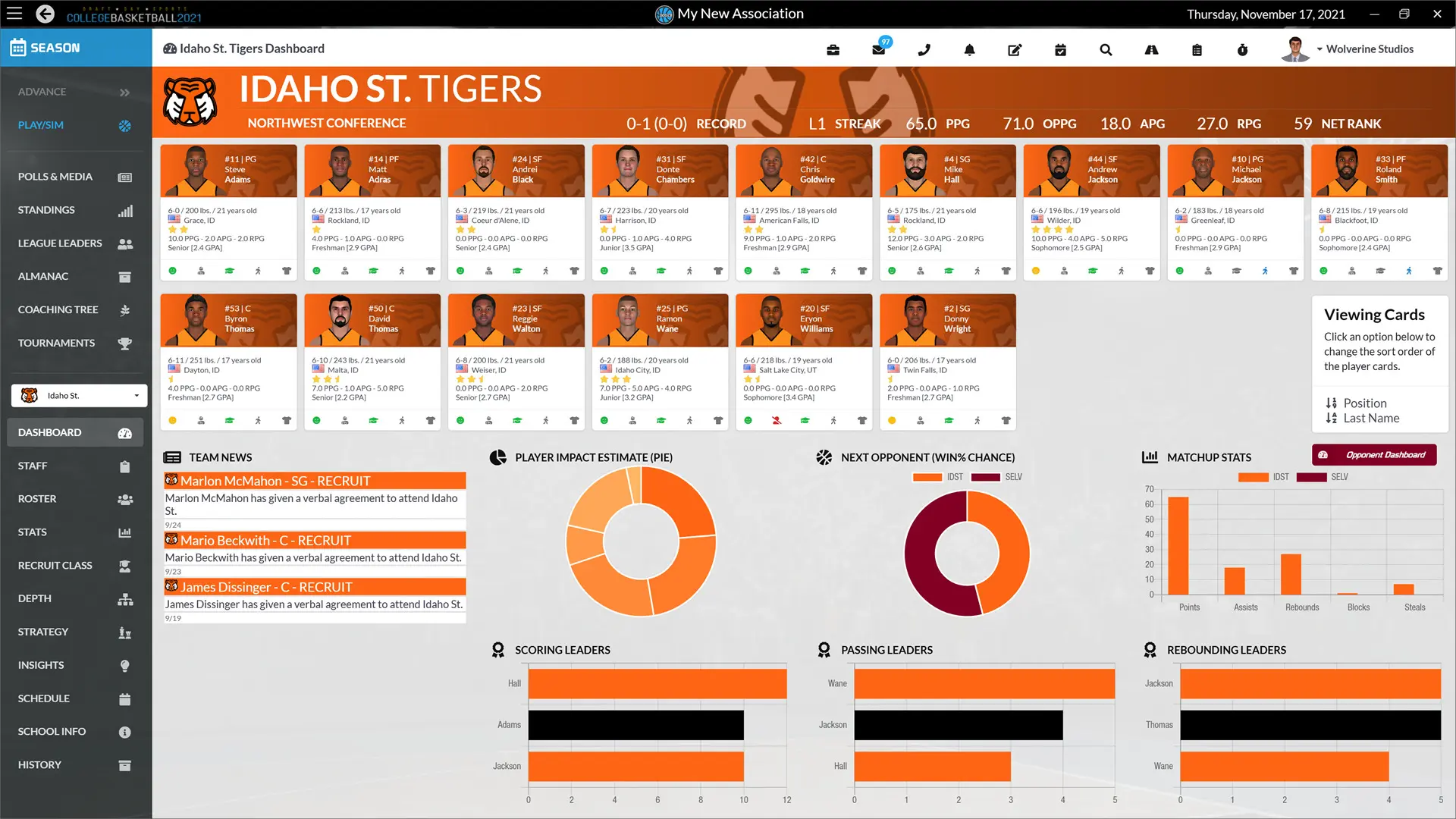 So Much More
That's only the tip of the iceberg for what's new this year. Here's just a quick list of some of the other new items.
• Universe mode allowing you control of multiple teams at once
• New and more realistic player and coach models
• New schedule and dashboard screens
• New simulation options to give you even more control over your season
• Game engine improvements to improve statistical outputs, slightly lessen the impact of home court advantage, good players at small schools will be more statistically dominant and new in-game features such as a retooled 2D screen with a new gamecast type running play by play option and new game events such as held balls and change of possession by the arrow.
• Expanded linked league option with Draft Day Sports: Pro Basketball to allow stats and player information from your DDS:CB league to be visible right in your DDS:PB league
The Bottom Line
If you are looking for the best college basketball management sim on the market you've found it. No game matches the dynasty experience or the wealth of historical data that is kept for your league. You can even go back and look through coaching trees to find out which coach has sent the most assistants out to other head coaching jobs and who has been most successful from that lineage. There's just so much to explore! It's time for you to take control of your favorite school and lead them to tournament glory. Get out there and #BuildYourDynasty with Draft Day Sports: College Basketball 2021
Grab a copy of DDSCB21 right here https://gmgames.org/draft-day-sports-college-basketball-2021/download/
Discuss this story with the GM Games community on reddit…