A new season of NFL football is upon us and with that comes the FirstAccess of Draft Day Sports: Pro Football 2022 (DDSPF22).
Let's share with you some of the core elements of the game and what's new in this years experience?
New Dark User Interface
DDS:PF22 brings a brand new look giving the user an incredibly beautiful and easy-to-navigate football sim interface while being designed for long play sessions.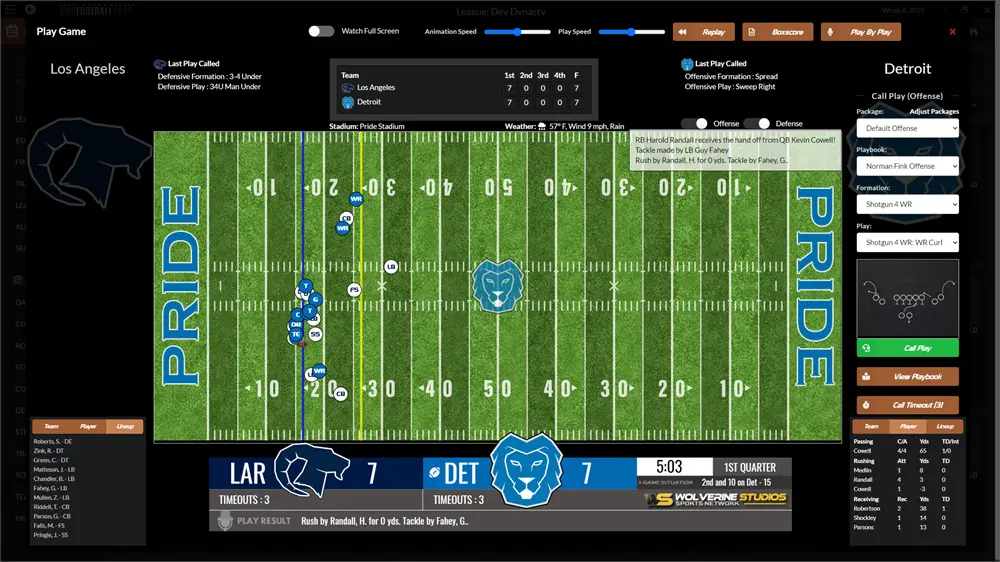 Player Detail
Social types, multiple player traits, player mentoring options and player storylines give players a true life quality. You'll feel like you're managing real athletes – not just looking at numbers on a screen!
Financial System
New improvements to the financial system lets you tailor contract values to positions for an even more realistic financial game world.

What's New in DDSPF22 ?
Customization options have improved even more! Edit more details on coaches, hall of fame configuration options, overall rating options, multiple playoff options, a new 17 game schedule and new data export capabilities for you to analyze data your own way.
The game engine has received multiple improvements as well. New play design options allow for motion and play action plays; revamped depth options allow for designation of third down backs; a total revamp of the penalty system allows you to take control over accepting penalties in 2D play, as well as AI improvements for penalties and 4th down logic.
Link your league with Draft Day Sports: College Football for a totally immersive game universe. Bring rookies in from DDS:CF and track your college universe without ever having to leave DDS:PF.
Use coupon code PF22FIRST at checkout and you will save 10% when you pre-order. This offer is only good during the pre-order stage so get your copy today!
Leave a comment about DDSPF22 on our sub-reddit..