The Franchise Hockey Manager series returns for the 2021-22 season with plenty of new additions.
OOTP Developments and Com2uS has packed many new features and improvements into it. Driven by community feedback. FHM 8 is their strongest entry yet in the longstanding NHL®-licensed PC hockey strategy series.
[This press release is made courtesy of OOTP Developments]
Choose one of dozens of leagues around the world and select a team to guide to glory, including a chance at the ultimate prize: FHM 8 is licensed by the NHL®, allowing you to take the reins of your favorite franchise to capture the Stanley Cup®.
Take control of a national team and try for international supremacy. Choose a historical game, where you can begin in any year in NHL® history right back to the beginning in 1917. Or if you'd like to create your own customized league, you can do that as well!
.
Release the Kraken!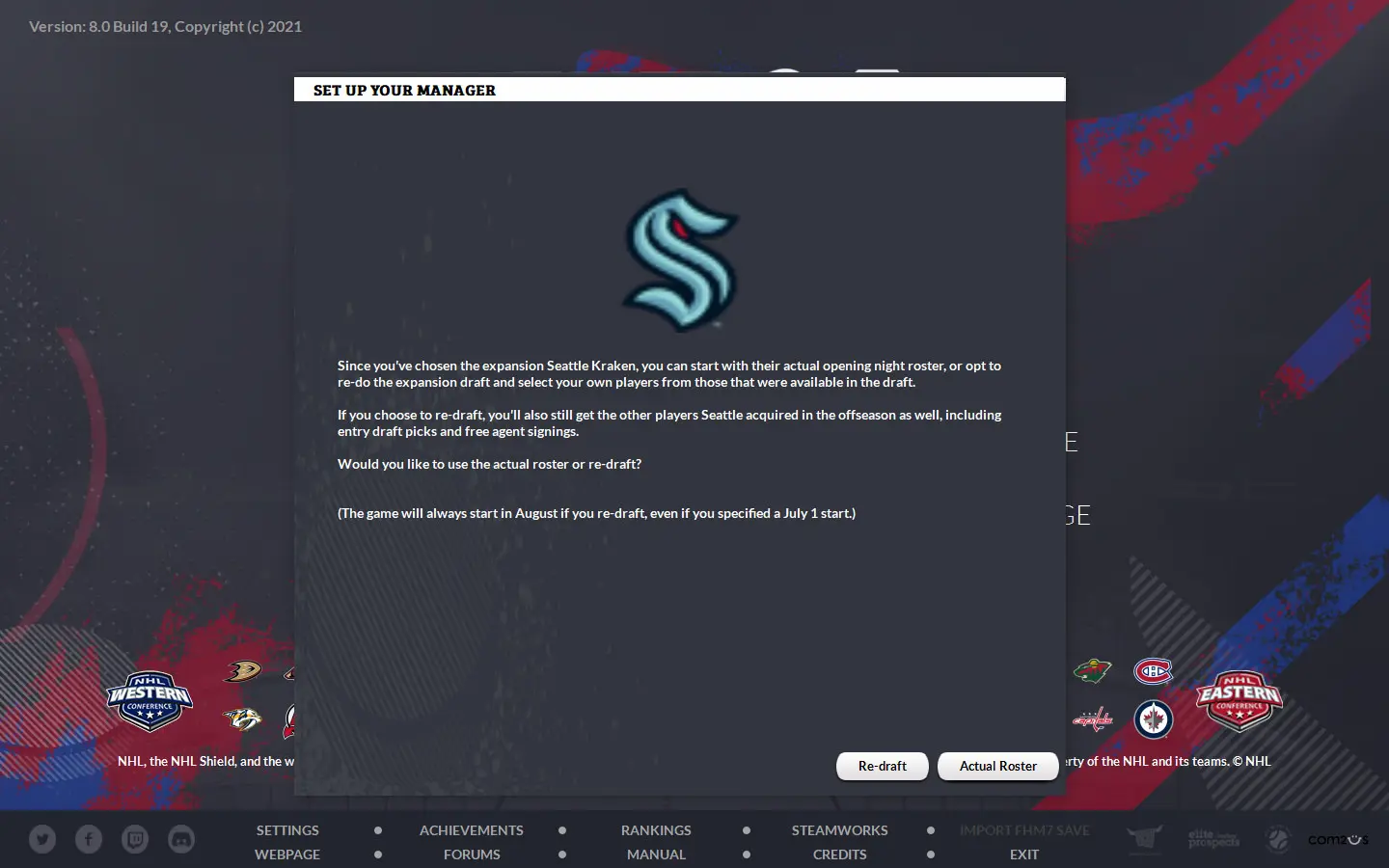 Draft your own version of the expansion Seattle Kraken or enter the league with their real lineup.
Take control based on in-game events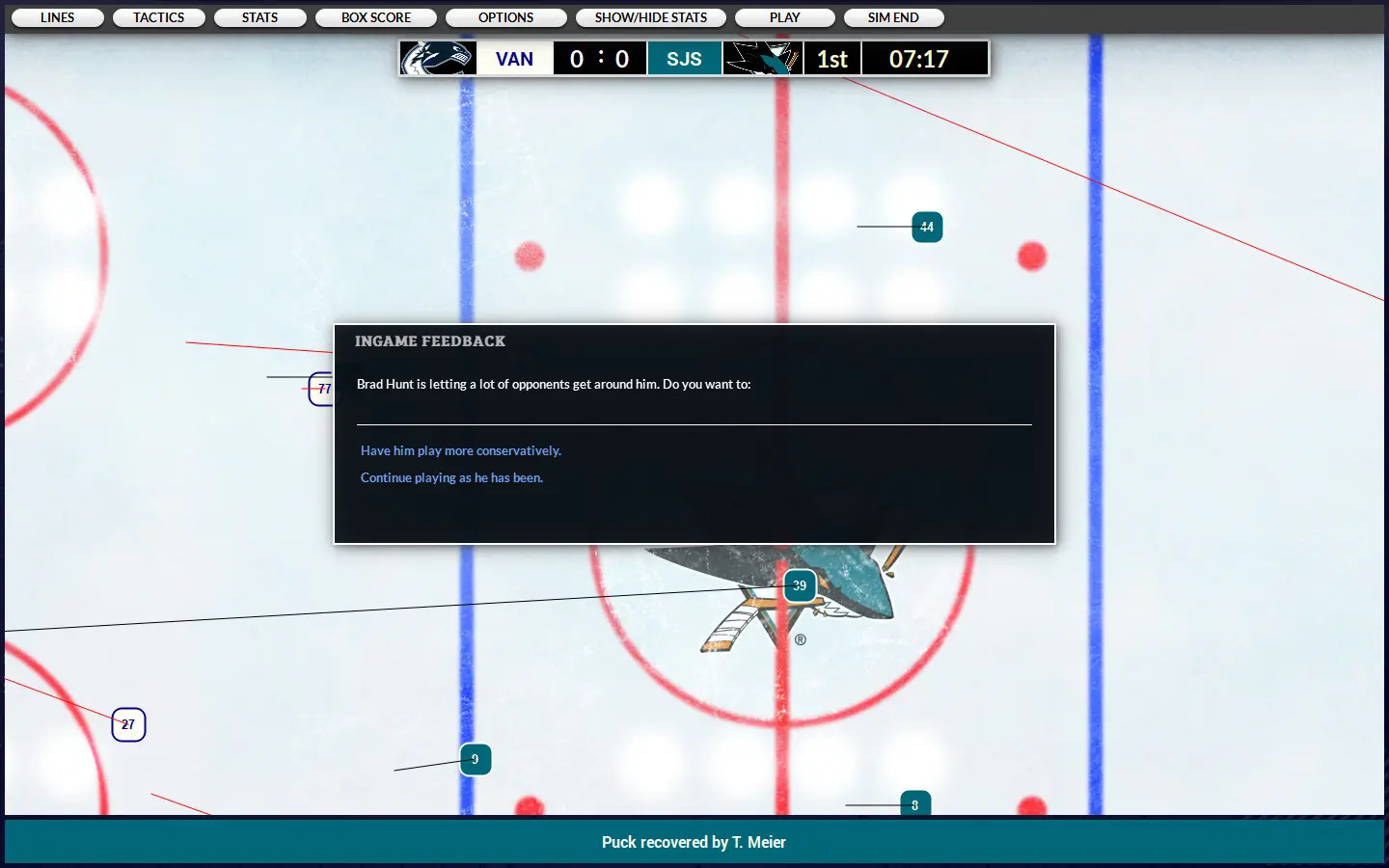 Alter players' styles and tactics in response to game events.
All new for Franchise Hockey Manager 8:
NEW FINANCIAL SYSTEM!: Build your Legacy with the new financial system, allowing you much more control over your budget and operations.
NEW ON-ICE DECISIONS!: You directly influence your players' choices on the ice!
UP-TO-DATE 2021-2022 NHL® ROSTERS: The fans are back in the stands, and we have fully-updated rosters, teams, leagues, and stats for the 2021-2022 NHL® season!
A LIVING, BREATHING HOCKEY WORLD!: New rumours, news stories, and new stats reveal your hockey world.
IMPROVED 2D GAME MODE!: The 2D game system has undergone many changes to improve player behaviour, animation, and statistical output, and received some new graphics and aminations too!
REALISTIC HISTORICAL BACKGROUND: Junior, College, and European leagues in historical games have been significantly fleshed out, so young players will no longer just be free agents before they're signed or drafted, and the Sponsorship/Affiliate system that was used by the NHL up until the 1960's is now simulated as well.
BUILD YOUTH SYSTEMS: European teams will now be able to take steps to improve the quality of the young players entering their youth systems.
ADJUSTABLE TRADE DIFFICULTY: Trading difficulty can now be adjusted, allowing for easier or more difficult trade negotiations – or nearly impossible ones!
MORE POSTGAME FEEDBACK! A new postgame analysis screen points out the good, the bad, and the ugly of both teams' performances.
WATCH HIGHLIGHTS: 2D Mode now has a "highlights" option that'll allow you to view only the game's key moments, or just the goals.
NEW CUSTOMIZATION OPTIONS: Custom games can now add tournaments that allow the participation of teams from multiple leagues, and can add new leagues after the game has started.
YOUR OWN NOTEPAD: Players now have a user-editable "Notes" view that can be used to record your own notes, reminders, etc. regarding them.
HOCKEY CARDS! We've added a new "hockey card" style for displaying player portraits on some screens.
FHM 8 is big, bold, and packed with improvements – continuing to build on the foundation of the long-running hockey strategy series.
Join in the conversation about FHM 8 on discord or below on Reddit..