In terms of PC gaming, the arrival of Franchise Hockey Manager added a solid competitor to the incumbent leader in Eastside Hockey Manager 1, you will find both games under our Hockey area.
Now all of a sudden, a new development from Germany is entering the market. It will remain to be seen what kind of simulation engine, customization and longevity will come of this but for now, hockey sim fans will get a chance to be dazzled.
One thing to watch is that Hockey Manager 2020 brings a 3D mode of gaming! This is usually an area where developers don't want to cross when it comes to text-based sports sims. To us, this is an area that could push this game to huge heights.
We're seeing the growth of strong games coming to the handheld platforms but offline Windows PC gaming continues to be most visited page at GM Games. So let's see what's under the hood in Hockey Manager 20 | 20 from Netmin Games.
About The Game
Enjoy the state of the art hockey management. Accept the challenge and lead your favourite club as a manager and coach to fame and fortune. Whether in Europe or America, the game covers all facets of our favorite sport.
You have complete control over the sporting and financial aspects of your team. You determine the team's player squad/lines, training, transfers, sponsors, merchandising, stadium, amateur/youth programs and much more. All the important decisions lay in your hands.
The action-packed 3D match day allows you to change your lines and players in real time. The game world is almost infinitely expandable via the editor.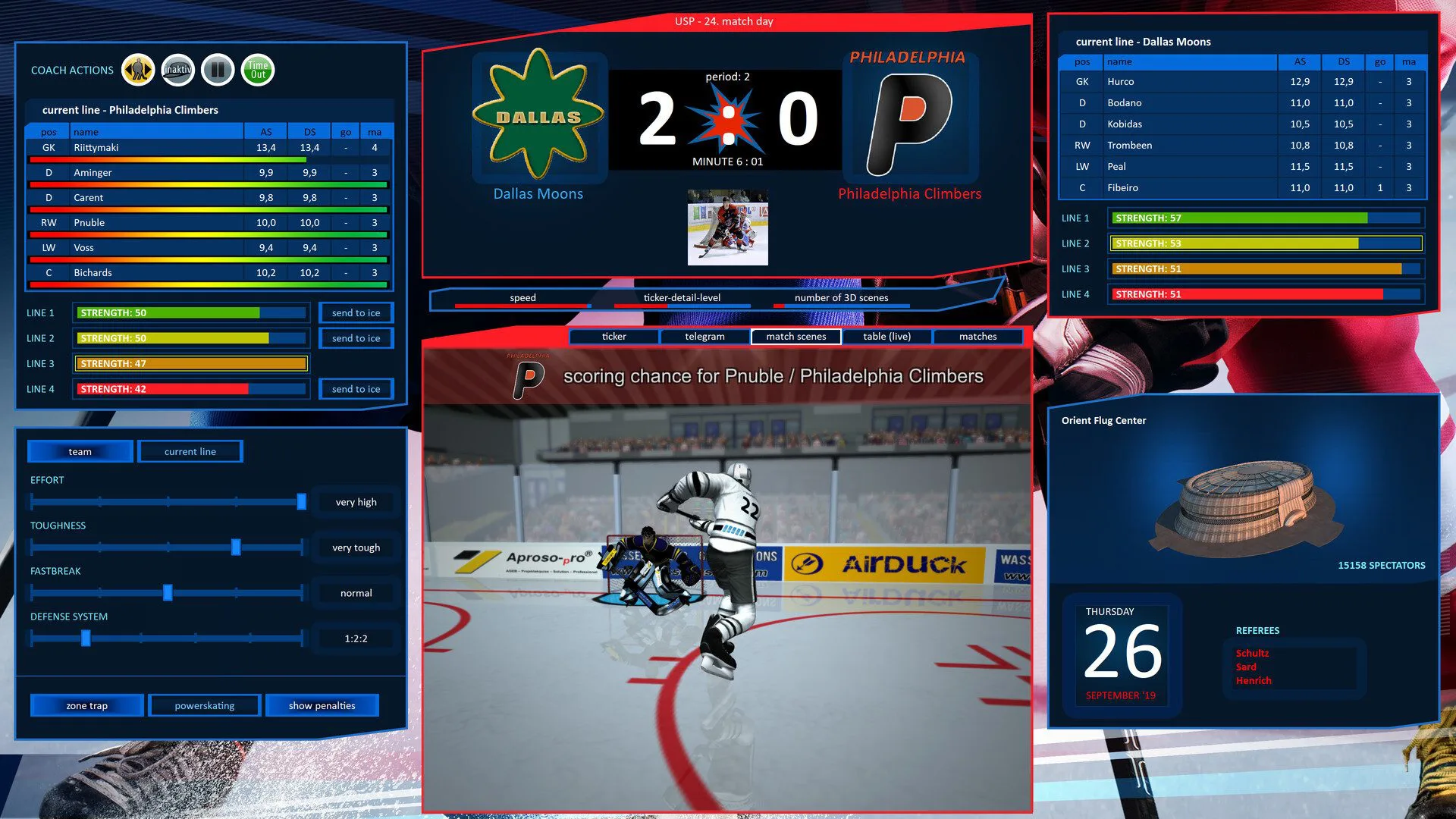 Despite the high complexity of the game, it is very easy to use, and you can choose which areas you like to delegate to assistants. Use your tactical skills and motivate your team to bring them up to their top form at the right moment and win the trophies.
If you are successful, you can also lead your national team to become the next World or Olympic champion.
Train and manage your hockey team from the lower leagues to the top of ice hockey sport
Take the job as national coach and lead your team to World Cup titles and Olympic victories
Huge range of functions with training, tactics, transfers, stadium, fan support, farm teams and youth teams, merchandising, private life, stock market, real careers, and much more
Easy to use thanks to the intuitive e-mail system and the many assistants
Action-packed presentation of live 3D games, with full control of your own team in real time
The community- and editor-functions make it easy to create and edit all leagues in the world – including players, jerseys, sponsors, referees, and much more. The exchange with other players is easy via the Steam Workshop.