Football Manager 2021 Mobile will land on the iOS and Android stores on November 24th.
To get you fully prepared for another successful season ahead, here are this year's squad additions.
YOUR WORLD JUST GOT BIGGER
There are three brand-new nations for you to test your managerial prowess as we welcome Argentina, Mexico and Canada to the Football Manager Mobile series.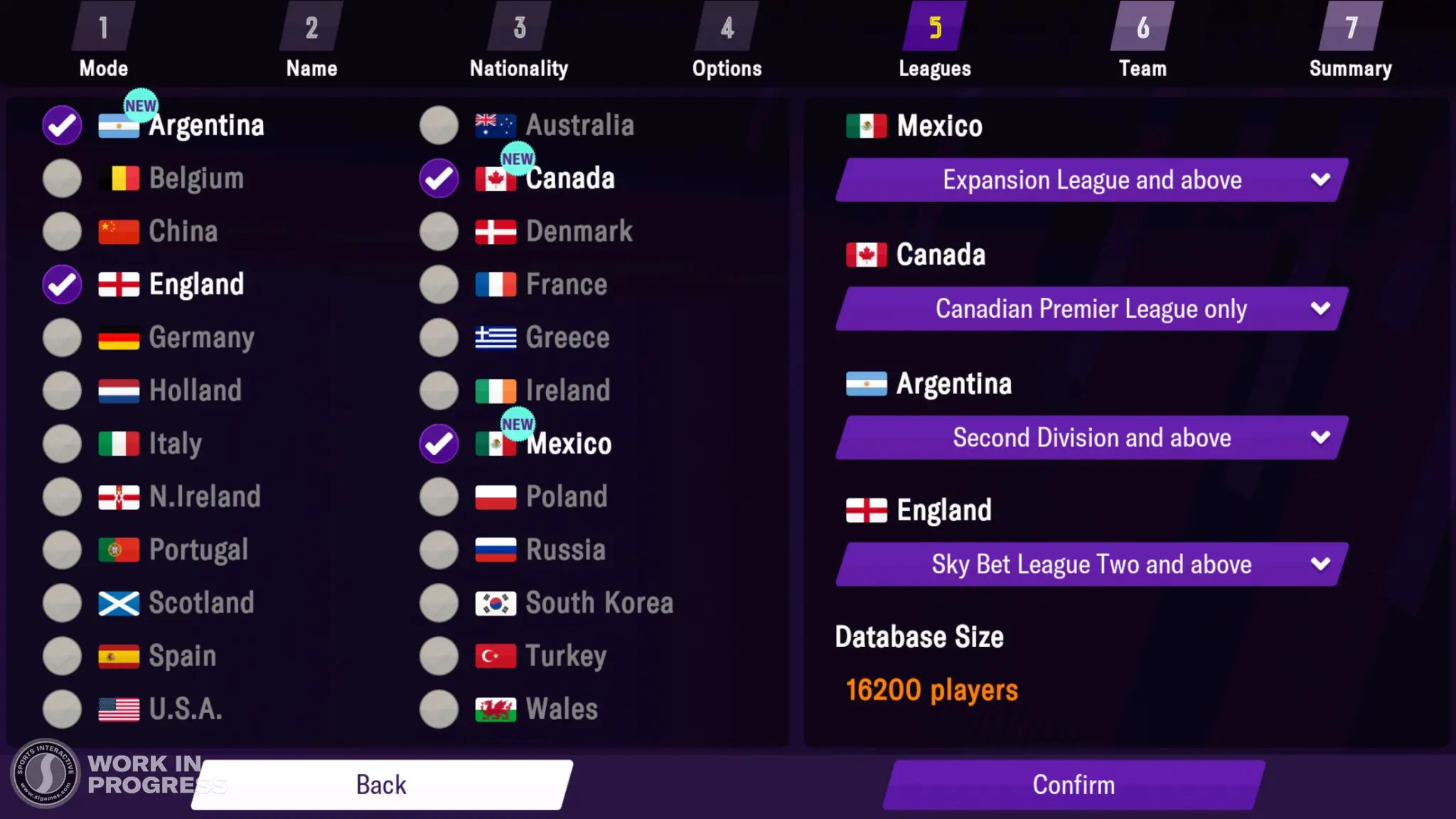 This means there are new divisions to dominate and a fresh pool of players to scout – unearth the gems hiding in those parts of the world.

TOTALLY REVAMPED TACTICS
Tactics in FM21 Mobile have been finely tuned so you can get the very best out of your squad. Managers now have more tools to play with including a host of renewed tactical templates as well as brand-new player roles. Simply select a tactical style from pre-sets so you can Gegenpress, Tiki-Taka or Route One your way to glory.
Within that tactics, you can now deploy Roaming Playmakers and Inverted Wingers in your team to give you new ways to piece together your tactical masterplan.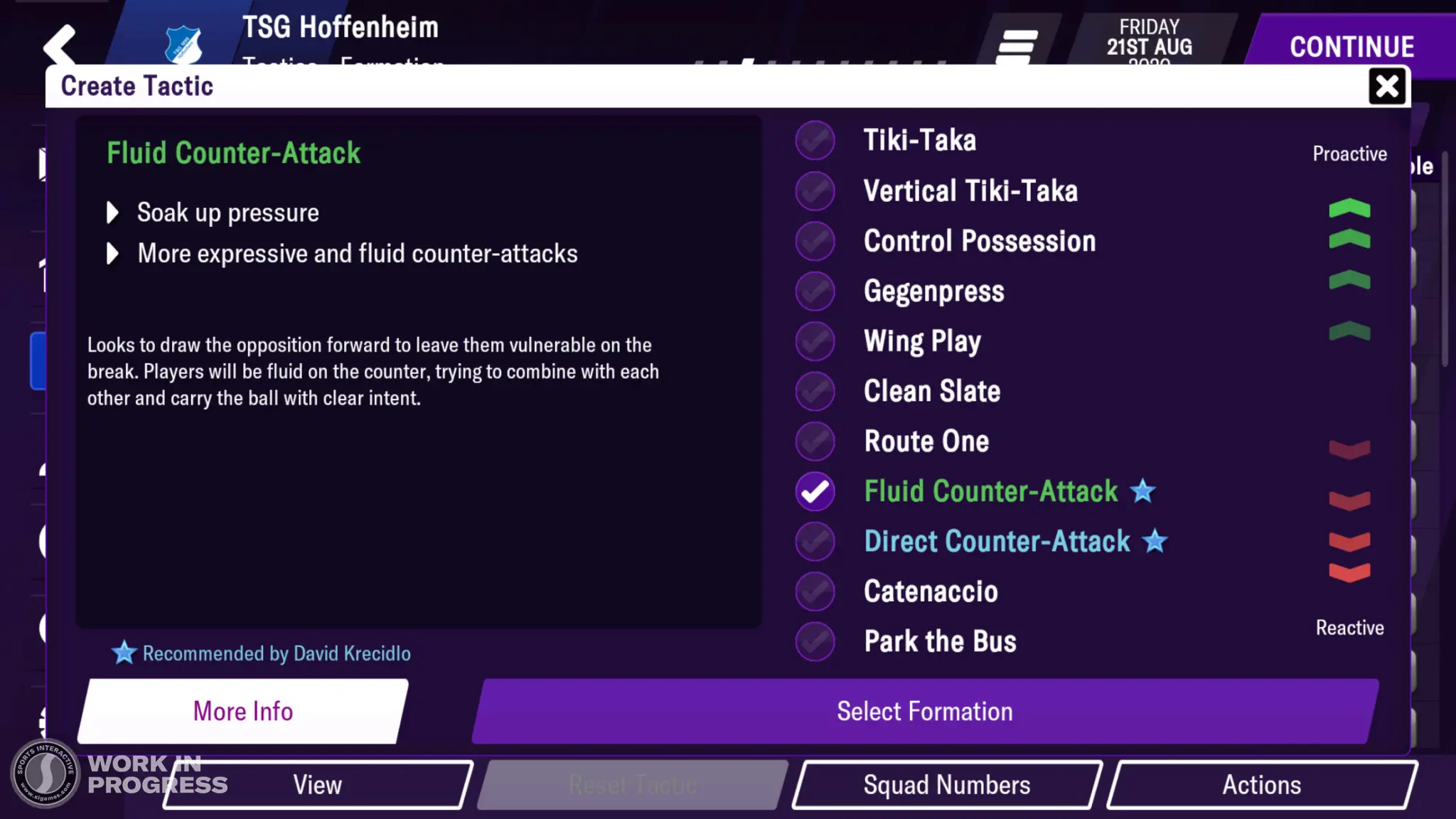 This revamp also considers set-pieces, which have been re-defined for the FM21 season. Not only can you assign a list of set-piece takers, but you can now dictate player instructions for both defending and attacking dead-ball scenarios. Get your centre-backs and target men in prime positions to meet the ball in dangerous areas at both ends of the pitch or organise intricate short-corner routines to surprise your opponents.
BRAND NEW PLAYER DYNAMICS
Squad hierarchy and player social groups give you, the manager, the full picture of your team. Understanding squad dynamics is crucial when controlling player morale and building success as a squad. Learn how your players operate and communicate together to create an atmosphere everyone can develop in.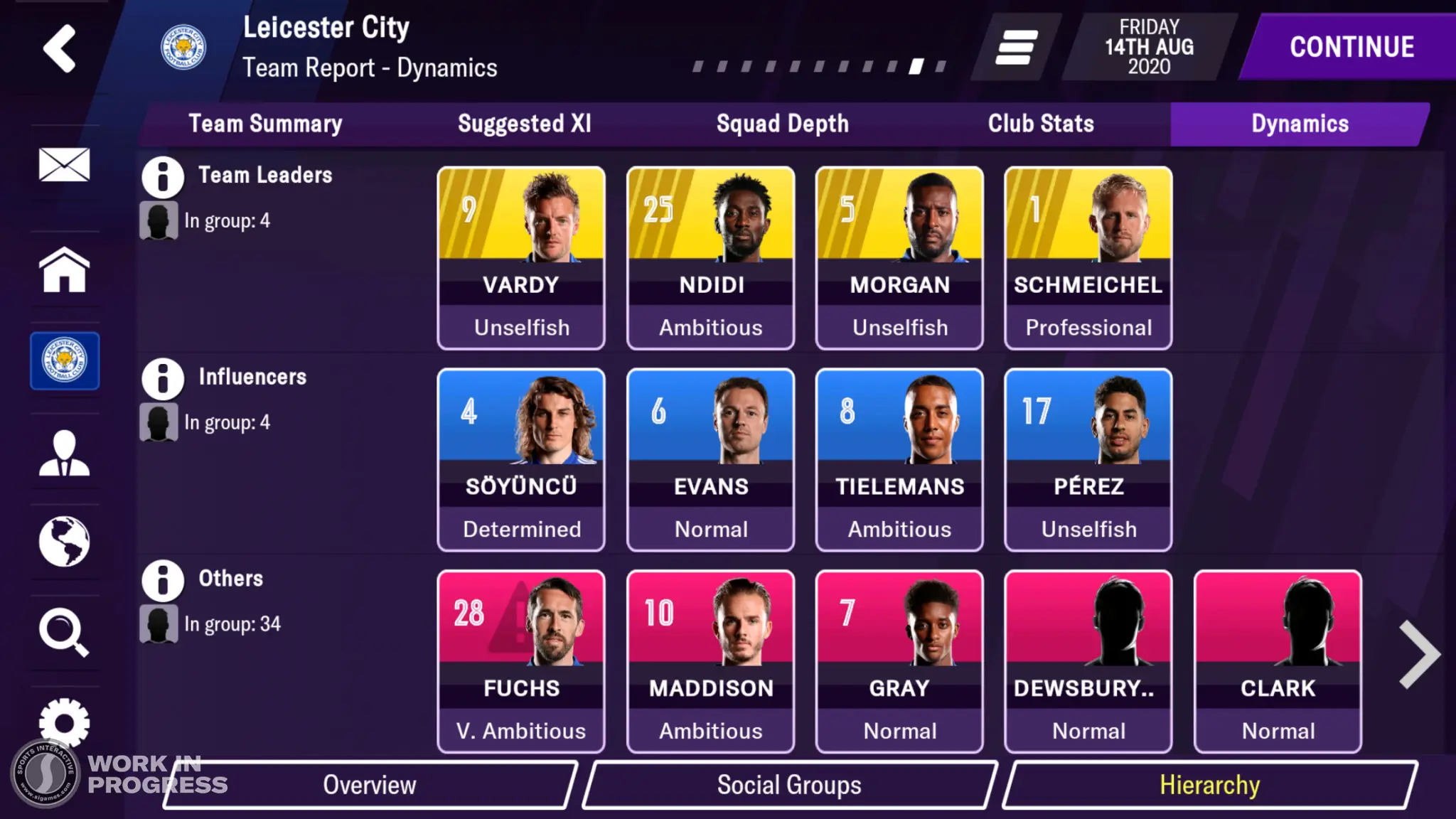 This new feature is bolstered by the addition of Club Captains. Now you can assign a captain and vice-captain when you walk into the training ground doors on day one. In FM21 Mobile, like in other iterations of FM, the captain's role is crucial in maintaining a relationship between you and your players. Get the skipper on your side and the dressing room will be a happier place but upset your captain and your team's morale may suffer. You cannot afford to get things wrong with the team's leader.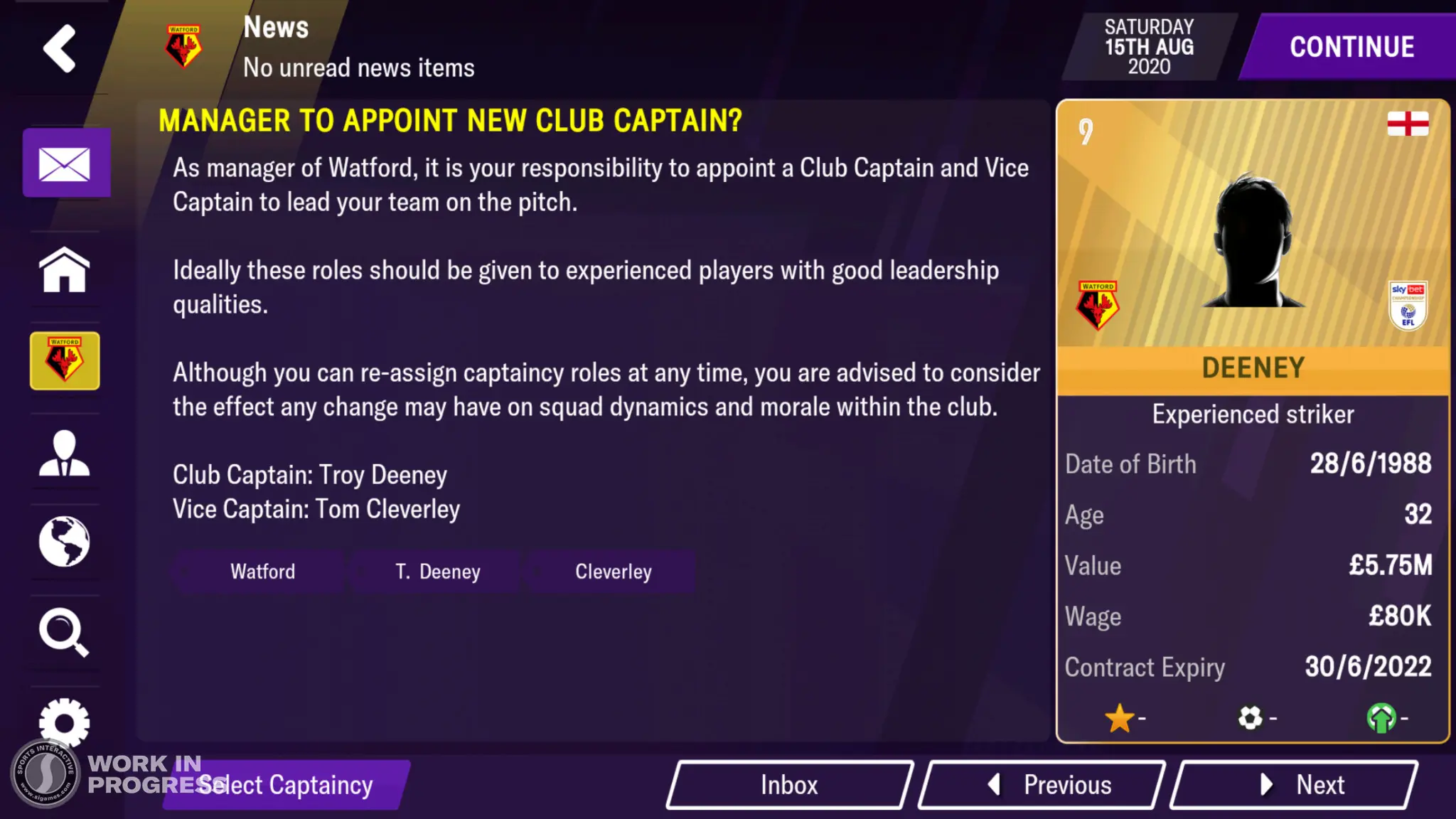 NEW AND IMPROVED INTERACTION
You now have far more interaction options, including both conversation topics and answers. You'll be able to speak to players and the media on a whole host of different subjects, giving you the detail you need to control every moment and make decisions in your club's best interest.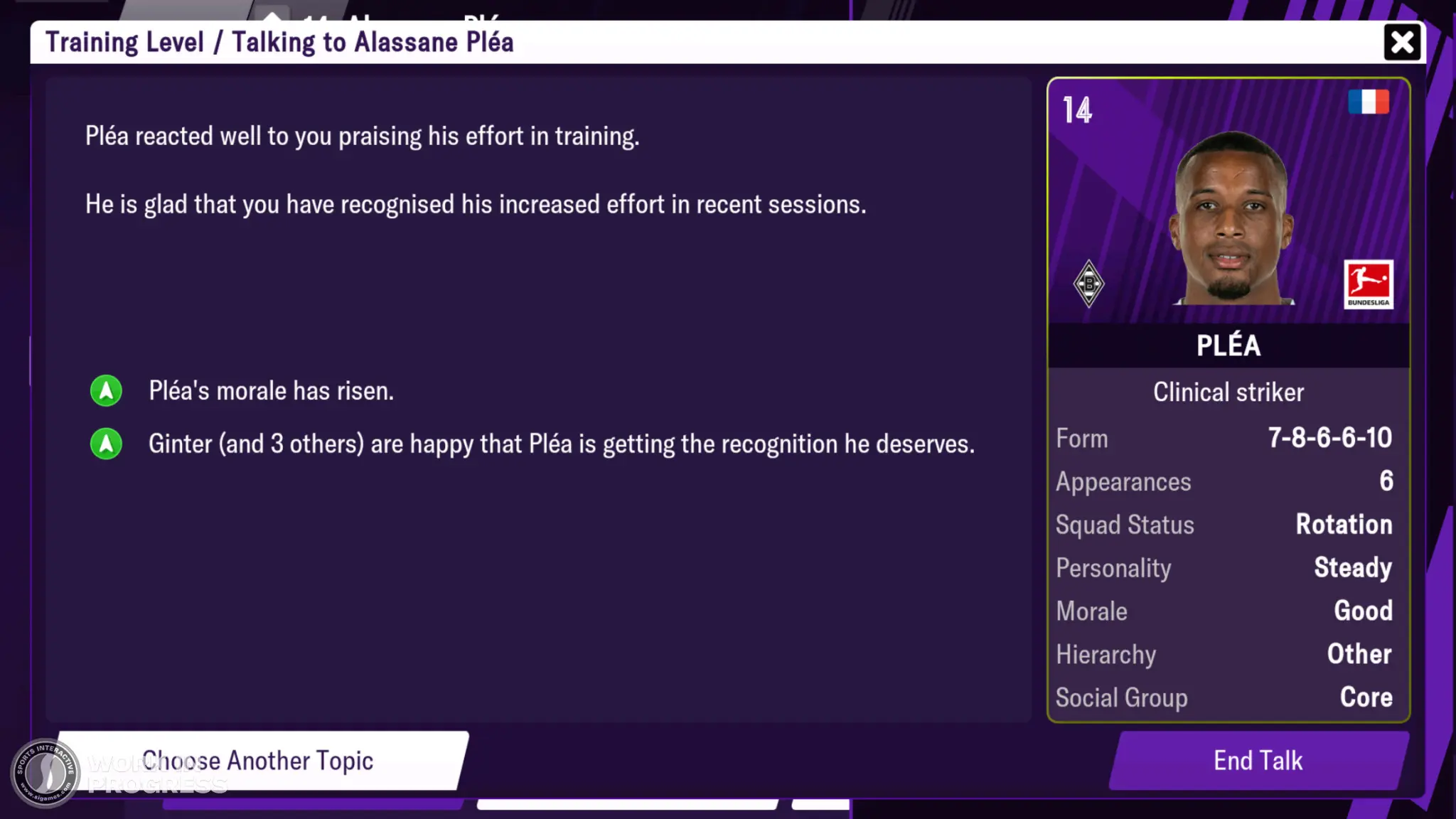 On the other end of these conversations, most commonly, will be players as FM21 has revamped their role in interactions. Players now give far more feedback to the events they experience and will be more vocal – as they are in real life – in reaction to things they admire or are unhappy about.
FEEDER CLUBS
Existing affiliate links between elite clubs and feeder clubs now allow those managers to send and receive young players on loan to help aid their development while winning valuable points for the feeder team. FM21 Mobile also allows you to create new affiliate links with feeder clubs so you can build your network in order to secure valuable deals.
ENHANCED NEWS AND MEDIA
News items and media articles are now much more reactive and responsive to you and your club's movements. You'll have the ability to comment on what you see too which can come in handy when you have to defend your player's poor performances and publicly back your squad. FM21 Mobile blurs the lines slightly between the match action and the media reaction.
CUSTOMISE PRE-SEASON
FM21 Mobile gives you the ability to arrange your own friendlies. This new level of customisation allows you to test your squad against the very best and work on pre-season sharpness.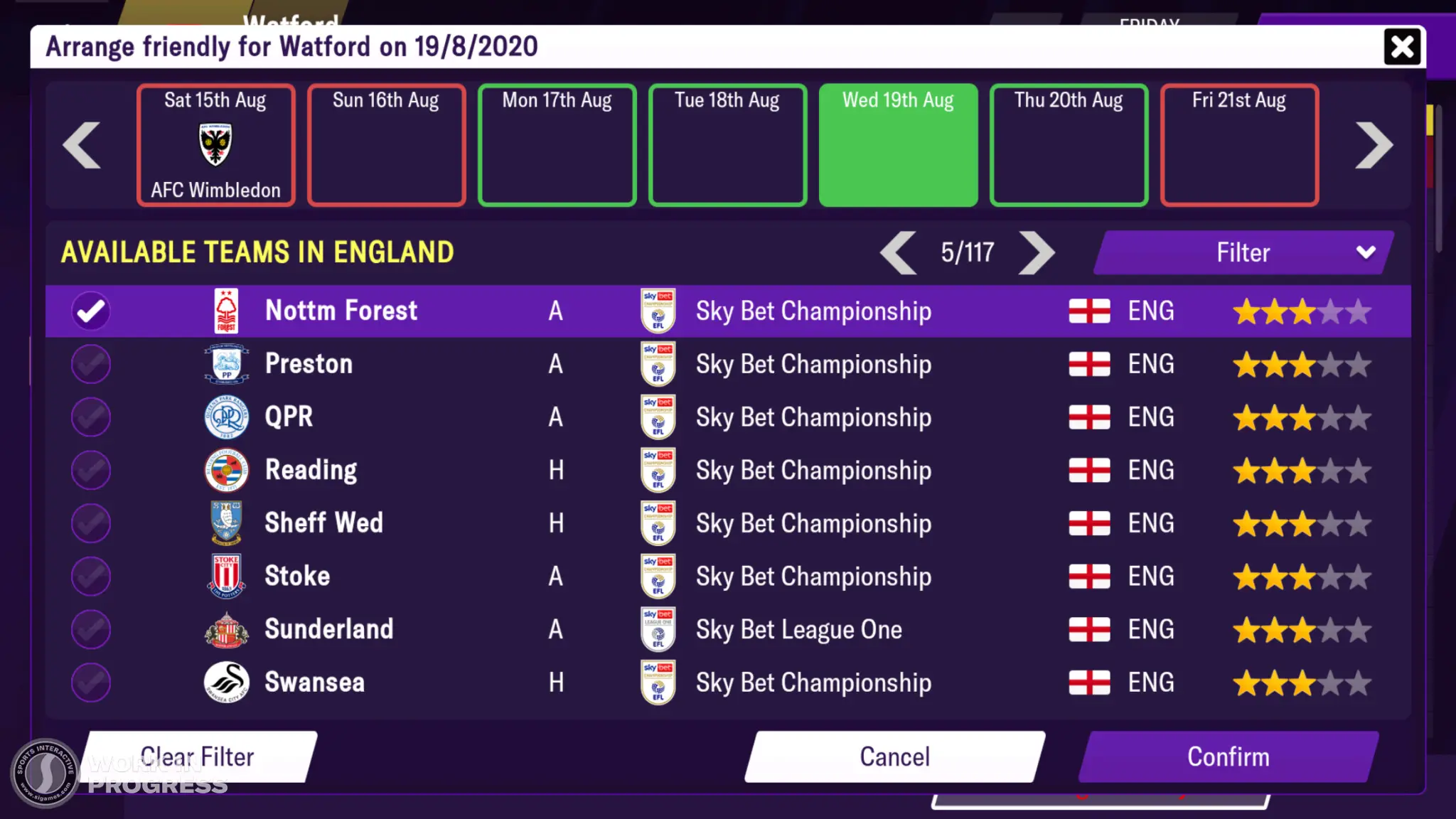 And that's it, another exciting season of FM21 Mobile awaits with new features that bring you ever closer to the football world you're creating.
Join the conversation about it with the GM Games community…