Draft Day Sports Pro Basketball 2022 is the next version of the basketball franchise that keeps evolving every season.
Wolverine Studios listened to their community. They heard the ask of making more parts of the game immersive. Some thought the free agency process seemed to be missing a little something. So Wolverine Studios stepped up to deliver new features and besides and some great new cosmetic changes.
NOTE: The game is not licensed by the NBA or the NBA players union! Community members have put together the graphics. See below.
With the additions of the "Slybelle Real World Mod (Team Logos, Names)" and the "GM Games – Pro Photo Pack (Player, Draft, Coach, Court Photos)" you'll be playing a franchise mode full of graphics, realism and life. Mods are here: https://www.draftdaysports.com/board/viewforum.php?f=342&sid=79f27f30b9b2a85969d0d3b268df817d
New Features
Wording is courtesy of Wolverine Studios – All new personality types allow each player, coach and general manager to have unique characteristics for you to manage and for them to interact with each other in the game. Each particular personality type has its own tendencies towards the game's ratings in loyalty, motivation, consistency, greed, winning, work ethic and demands for playing time for each player to shape players in a certain relatable fashion.
Free agency has been totally revamped with the addition of a player meeting system. Have in game meetings with free agents you are courting, get feedback from them on what they are looking for in a new team and explore the new promise system which allows you to entice free agents by making them certain guarantees about your team. Fail to live up to them though and end up with unhappy players demanding trades.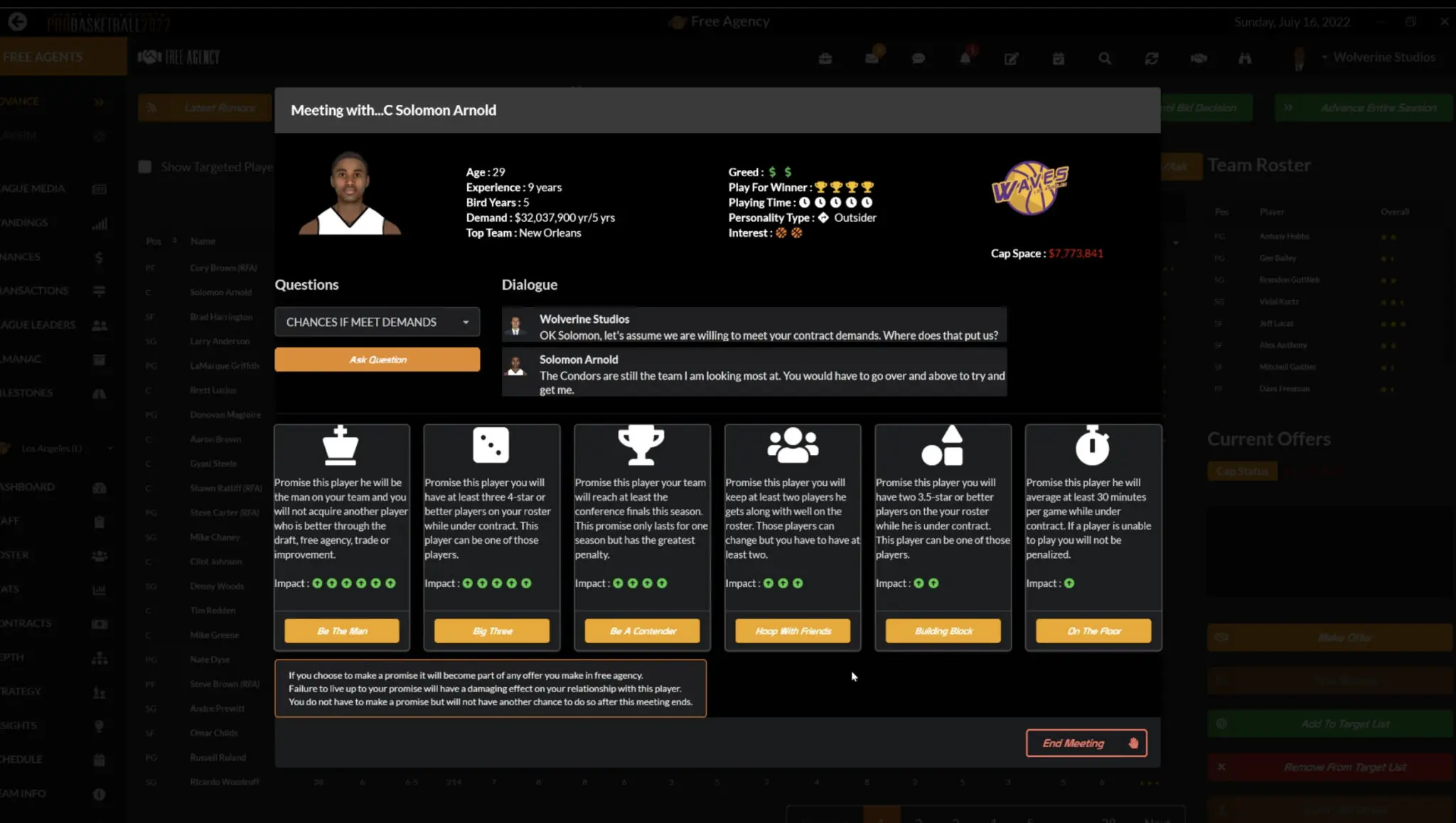 A new option allows you to shop a player to the entire league and get an immediate list of teams who have interest in the player as well as other recent new features like learning about what type of build your trading partners are doing, see what their needs are, get offers on demand, and a sign and trade option to get something before your star player leaves town.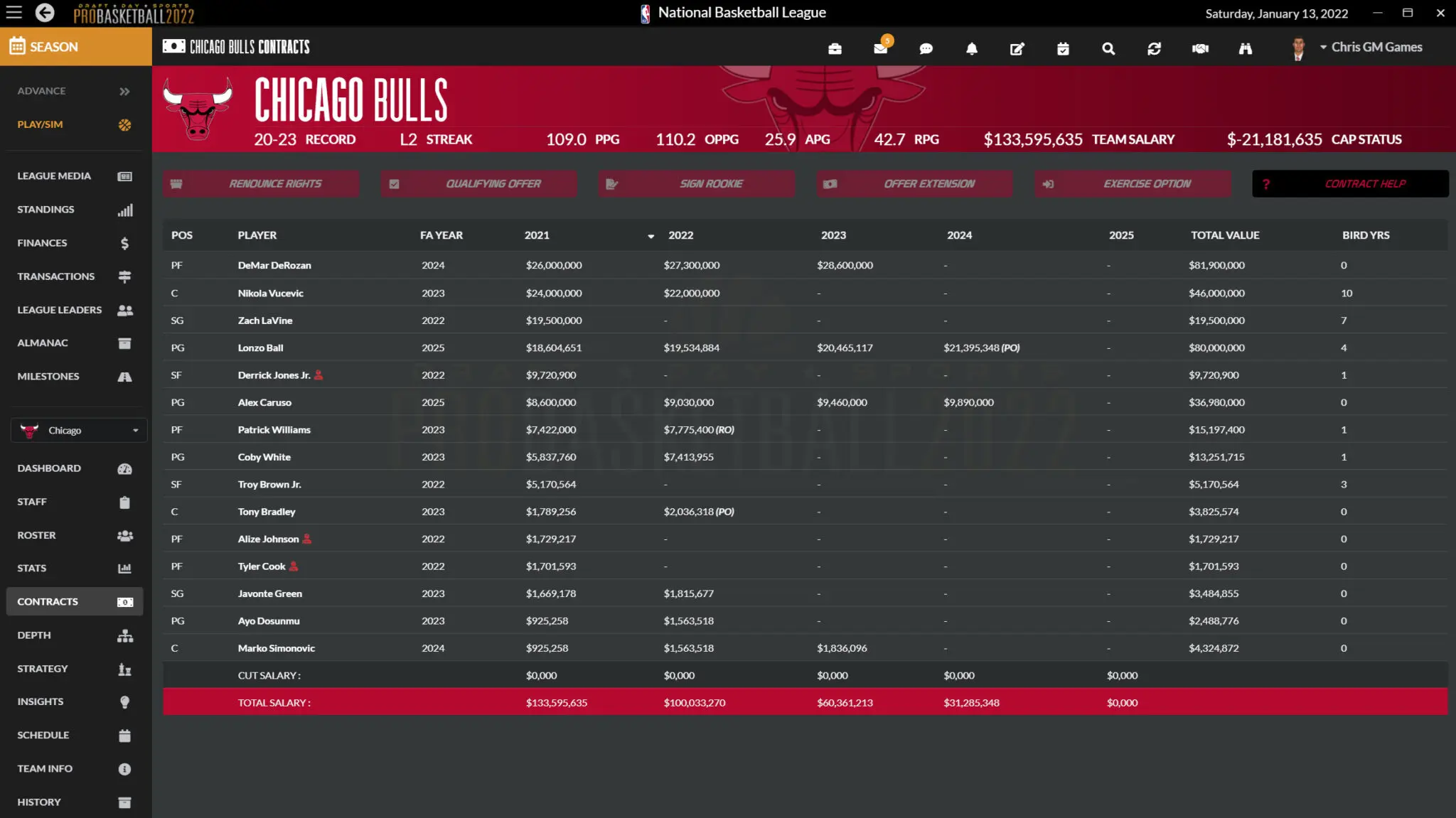 Rookie scouting has been completely overhauled to give you a much more clear and useful system to scout your future stars. Assign your scouting points to specific tasks that will benefit you most in your decision making so that when draft time comes around you are armed with the details you want whether it is basic overall ratings for each player or a time consuming deep dive scouting report looking for diamonds in the rough.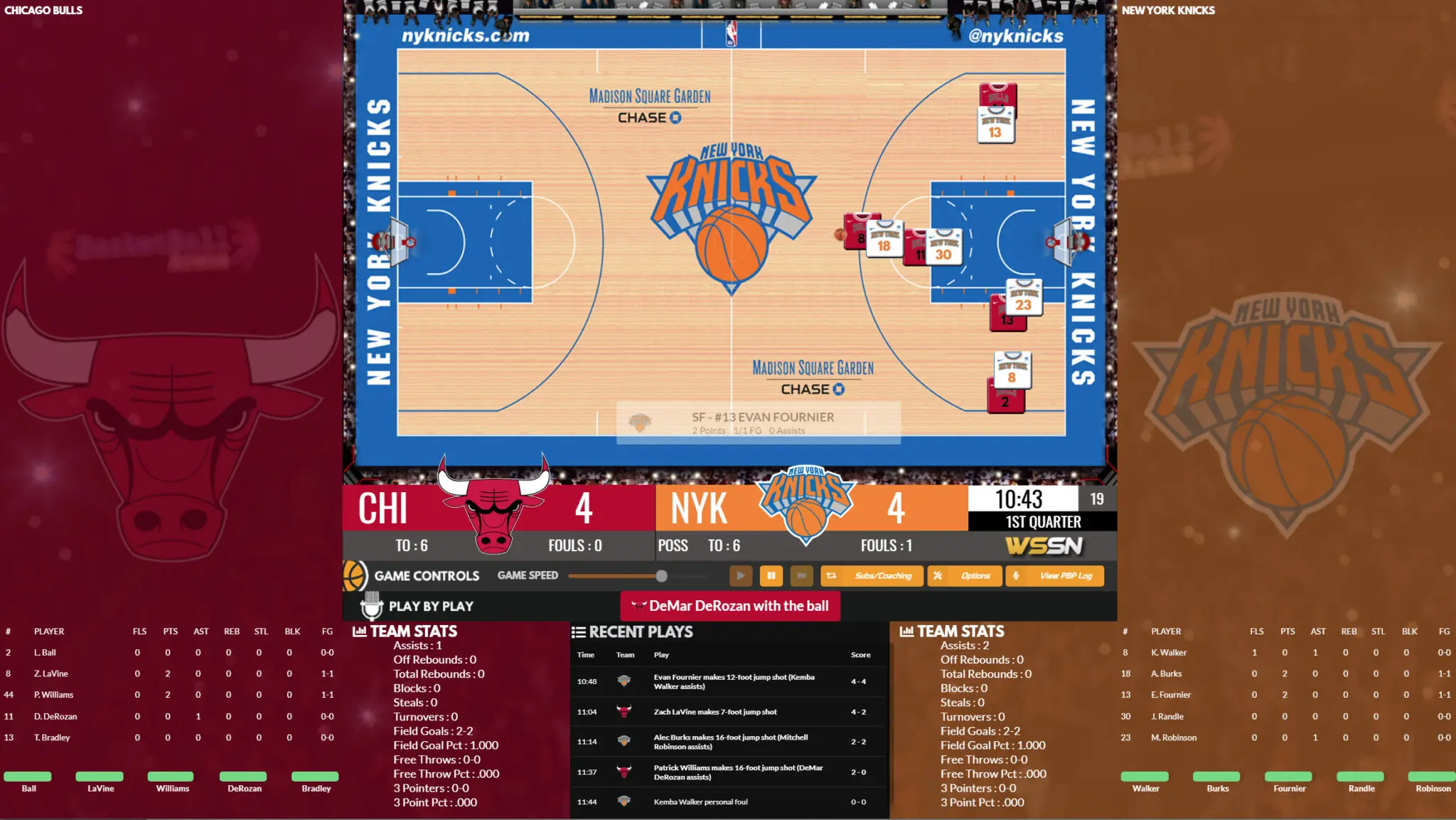 NEW NBA PLAY-IN TOURNAMENTS. For full sized leagues enjoy the new play-in tournament feature. A mini tournament between the 7th-10th seeds in each conference at the end of the season determines who makes it to the final two playoff spots and who heads to the draft lottery. If you are a general manager needing a playoff berth to hold onto your job the end of the season just got way more exciting!
Grab a copy of DDSPB22 with -10% First Access code PB22FIRST right here https://gmgames.org/draft-day-sports-pro-basketball-2022/download/
Discuss this story with the GM Games community…